| | |
| --- | --- |
| Wig Style | 13×4 Lace Front Wig |
| Hair Texture | Kinky Straight |
| Wig Length | 12-40 Inch |
| Hair Material | High Quality Human Hair |
| Hair Color | #1b Natural black |
| Can Be Dyed | Yes |
| Lace | HD Lace |
| Hairline | Pre-plucked Natural Hairline |
| Wig Combs | 4 Combs Inside |
| Cap Size | Average Size, with Adjustable Strap |
| Circumference | 22.5 Inches, Standard Medium Size |
1. Versatility: Whether you style your hair in an updo or let it flow freely, this wig can be easily customized to your desired look. The lace front construction allows for a seamless blend with your natural hairline, while the 13x4 size provides ample coverage for a variety of styling options.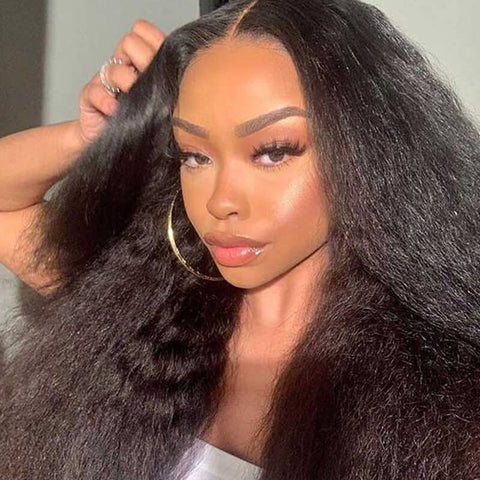 2. Comfort: Made with premium quality, lightweight materials, this wig is designed to provide maximum comfort and breathability. The lace cap is soft and stretchy, ensuring a secure fit that won't slip or slide during wear.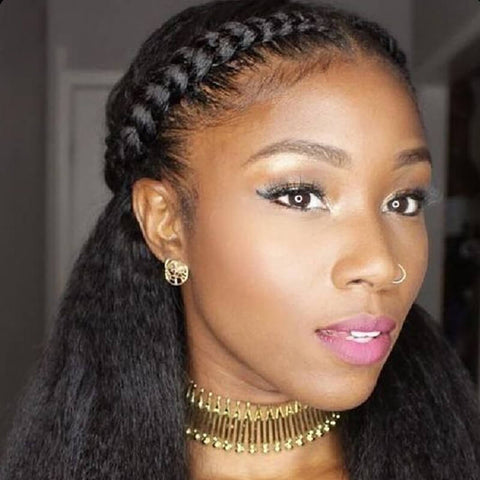 3. Low Maintenance: Kinky straight hair wigs require minimal maintenance compared to other types. Because the hair texture is kinky and slightly curly, it tends to hold its shape well, even after washing and styling. Additionally, kinky straight-hair wigs are less prone to tangling and shedding, making them an excellent choice for people who want a low-maintenance wig.
4. Durability: Made with high-quality materials, this wig is designed to last for months with proper care and maintenance. Say goodbye to the hassle of constantly replacing cheap, low-quality wigs - invest in the 13x4 HD lace wig for a long-lasting solution.
5. Confidence Boost: Nothing like a flawless hairstyle to boost confidence, and the 13x4 HD lace wig delivers just that. Whether heading to work or out on the town, this wig will turn heads and make you feel like a million bucks.
6. Time-Saving: With the 13x4 HD lace wig, you can achieve a flawless hairstyle in minutes. No more spending hours in front of the mirror trying to perfect your look - slip on the wig and you're good to go.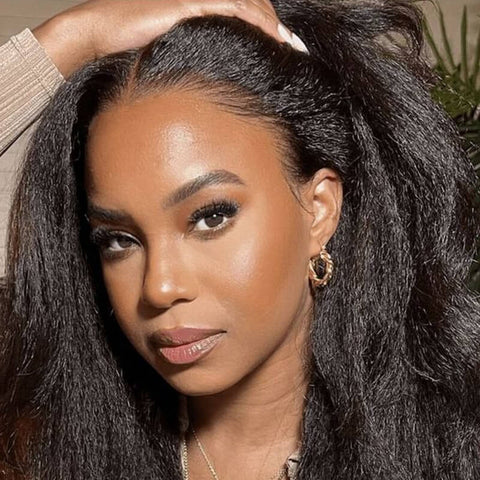 7. In conclusion, the 13x4 HD lace wig in kinky straight hair is the ultimate solution for those seeking a realistic, versatile, comfortable, low maintenance, durable, confidence-boosting, and time-saving hairstyle. Don't settle for anything less than the best - invest in the 13x4 HD lace wig today!