Why Indian Hair Wig Is So Popular?
Why Indian Hair Wig Is So Popular?
One of the biggest sources of hair for wigs is India. In fact, in 2016 alone, the estimated worth of human hair it exported was $300 million. As a result, there has been a surge of wigs made of human hair from India.
In particular, Indian wigs made from virgin Remy Indian hair as well as non-Remy Indian hair have high market value. They have brought in tough competition for wigs made of materials from Latin and other Asian countries. Many ordinary wig users choose Indian wigs and in the past few years, the entertainment industry has been using Indian wigs in films, TV shows, and theater productions. Interestingly, some Hollywood celebrities even use Indian wigs off-cam, so they must be really great hairpieces.
So, are you eager to know what makes Indian wigs so popular among wig fanatics? Cited below are the reasons that can perhaps convince you to get an Indian wig for yourself.
1. In terms of quality
Basically, Indian wigs are regarded as being of superior quality due to the material used which is the human hair of Indian women. Specifically, Indian women's hair has these qualities:
A. Thick and strong
These are qualities that are considered prerequisites in producing wigs regardless of the style and design. The thickness and strength of the hair material determine the ability of the wig to withstand pressure, wear and tear from regular and prolonged use. Indian women in rural areas (who are mostly the source of hair) use natural products in caring for their hair. They are not exposed to chemical treatments and procedures that make the hair weak and thin in the long run. Thus, their hair is thick, strong and durable and so are Indian wigs.
B. Long, smooth and lustrous
It is part of Indian's culture for its women to grow their hair very long for religious, traditional and aesthetic reasons. With such long hair, maintaining the hair's shine and smoothness can be quite tedious and time-consuming. But Indian women are accustomed to washing their hair two or three times a week using coconut oil and milk, castor oil and honey to achieve moisturized, voluminous, shiny locks. These natural remedies stop the hair from getting tangled too. The smoothness of the hair makes it easy to flat iron or curl it, so this makes Indian hair the perfect material for that extraordinary wig.
C. Extremely versatile in style
The styles of hair Indian women wear are not just the silky straight type. Their hair can have curls, natural waves, deep waves and vary in color from jet black, light brown, dark brown to a reddish-brown color. This makes their hair a top choice in creating different styles of wigs that cater to a diverse range of wig users worldwide.
D. Adaptable in use
The texture and make-up of Indian women's hair are between those of the Europeans and Asians – so you get an Indian hair wig that is neither too soft nor too coarse. This makes Indian wigs easy to treat chemically. Particularly, Indian women's hair adapts well to hair dye or colorant to meet the user's style preference without compromising the natural human hair look of the wig.
2. In terms of quantity
Wigs lovers, especially in America, Europe, and Africa, can buy their favorite Indian hair wigs whenever and wherever they want. Indian wigs are readily available to order from online sellers and purchase from store retailers. This is because India has the capacity and resources to supply human hair to the wig manufacturers. How is this possible?
As of 2017, India's population rose to roughly 1.3 billion, 600 million of whom are females. As part of its tradition, an estimated 40 million devotees or pilgrims flock annually to temples and shave their heads. This tradition of "tonsure" is an act of purification and devotion as well as an expression of gratitude for the blessings they have received. Indian women sacrifice their long beautiful hair in this religious yearly ritual, which in turn benefits the wig industry.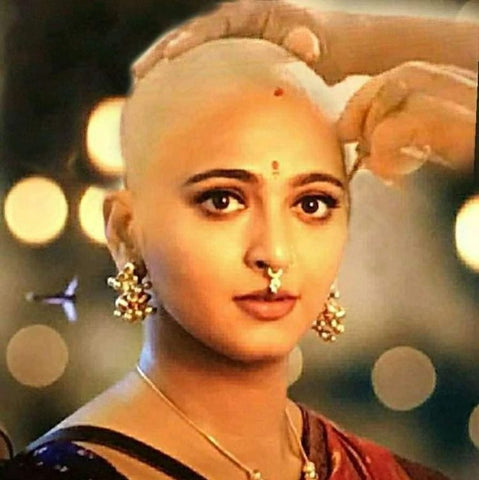 Imagine, temples in India collect three tons of human hair every year from the pilgrims. Added to this is the collected amount of daily hair disposed of by beauty salons in other parts of India. It's not surprising then that India can export 2,000 tons of human hair on an annual basis which wig producers can auction off at competitive prices.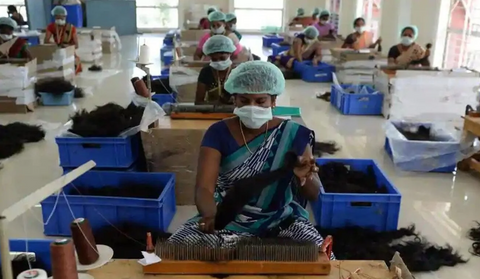 Thus, there will be no shortage of Indian wigs that users are grateful for and this has led to the popularity of Indian wigs worldwide.