1. What Does 613 Mean In Hair?
The number 613 denotes the number of hair colors used to dye wig hairs. When we refer to 613 hair wigs, we are referring to the wigs that are made up of Blonde / Light Blonde colored hair. #27/613, for example, denotes blonde hair #27 mixed with platinum hair #613 in the same strand or weft. Brown #6/10 follows the same principle: the strand includes a certain proportion of colors #6 and #10.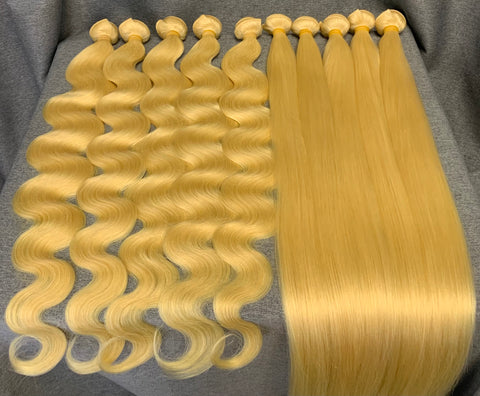 2. What Is 613 Hair Color?
To comprehend the hair color numbers, we must first gain an understanding of how color coding works. The base color is indicated by the first number, which determines how light or dark the color is. 1.0 represents black, 5.0 represents light brown, 6.0 represents dark blonde, 7.0 represents medium blonde, and 10 represents the lightest blonde.
"The 613-hair color is Blonde / Light Blonde and also known as snow white and baby blonde hair color, another popular alternative for #60"
3. What Are 613 Blonde Wigs? 
When we talk about blonde wig with 613 hair it means that the wigs with blonde hairs. 613 blonde refers to a high-end human hair wig that has already been dyed and bleached. It's a light color that can be colored any color you like. 613 wigs are the best choice for women who want to feel more secure and stylish. The 613 blonde wigs are famous as it is already dyed and bleached and one need not do efforts. It provides a fabulous look too.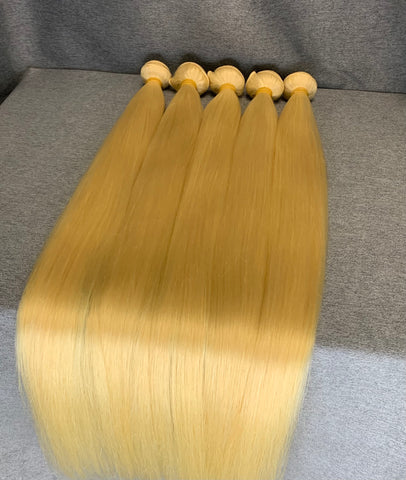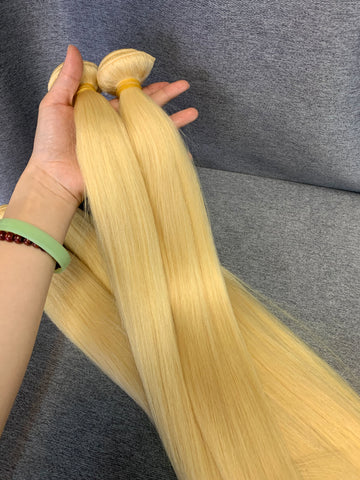 Ross Pretty Hair provides premium 613 blonde hair that will make you stand out at colleges, parties, and proms. Only the finest virgin hair can be bleached to a color of 613. The blonde hair can be dyed to match any color.This article will do the same for those who want to style their hair with 613 blonde hair wigs.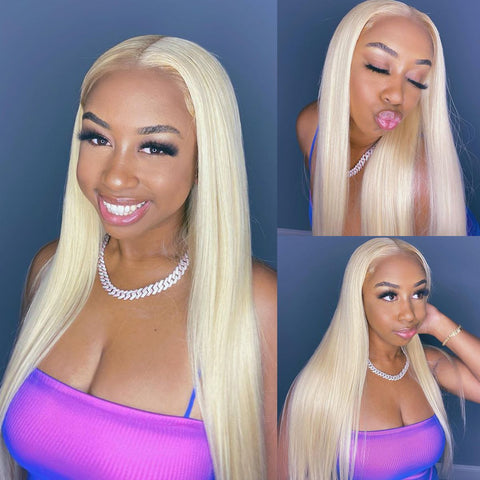 Real human hair is used in the wig to bring it a natural and realistic appearance. When a human hair wig has a 613-closure wig, it is referred to as a 613 human hair wig. One of the easiest wigs to use is unprocessed hair wigs. When compared to a synthetic wig, which can last anywhere from 6 to 12 months, a human hair wig is a wise long-term investment. So, if you learn how to properly maintain a human hair wig, you will be able to get years of beautiful hair out of it. Human hair wigs, similar to your natural hair. It can also be styled. You can call a human hair wig with 613 color a 613 deep weave wig.
5.How's 613 Hair Of Ross Pretty Hair's ?