What Factors Decide the Hair's Price?
       Why your hair is so expensive? This is a question we have to answer for countless times everyday, I believe whether you are a wholesaler or retailer, that's a unavoidable question to our customers. If you often order hair bundle or hair wig, then you can know they are really high price which is comparable to famous luxury product, so in a sense, 100% human virgin hair actually becomes luxury essential product in people's daily life. As an only sell 100% human virgin hair vendor, let's discuss what factors decide the hair's price, especially for bundle's price.
       Before we talk about a product's price, the truth we all know is no matter what product , its value decide the price, while its value depends on the adopted raw materials, techonology, crafts, and production cost. If you understand this thought, then next I can better to explain the what factors decide the price.
       1. The Price Depends on Adopted Materials
       Generally, the current hair industry does not have an authoritative standard, so the hair standards and quality of each factory are uneven. We roughly divide hair into two types, one is synthetic hair, and the other is real human hair. Synthetic hair almost very cheap in the market, the lasting time of synthetic hair about 3-6 month. While 100% human virgin hair's price is higher than synthetic hair, and the quality also much better, generally the lasting time is about 1-3 years if proper cares, and even some top quality raw hair can lasting use 3-5 years.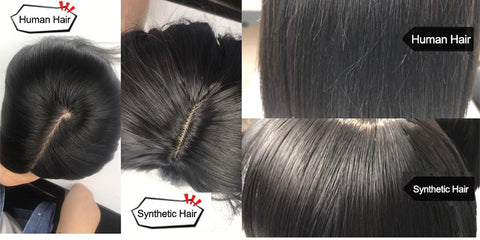 Human virgin hair has different grades, we often can see 7A, 10A, 12A, which grades also have no standard, every vendor has their own definitions. We cannot entirely know its quality from grades, the best way is to try hair sample. So raw materials greatly influence the the price, good quality hair always deserve the price.
         2. The Price Depends on Length
         As we all know, our originally grow hairs are of different length, so the hair  bundles we sell also are same, they have different length.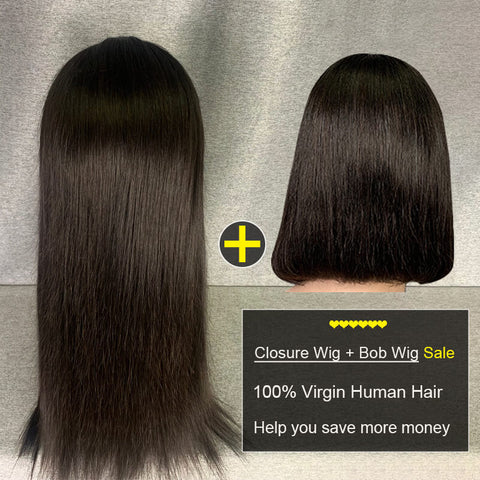 Because most of donors keep their original hair shorter than 20inch or 22inch, that is convenient for their daily care, more longer hair spend more time to care, so the long length hair is hard to collect and source so that the long hair is always shortage in the market. Therefore, more longer hair is more shortage, the price must be higher and higher especially over 30inch, that's how hair length determine the price.
        3. The Price Depends on the Textures and Color
        Besides regular straight black hair, there are also available other textures and colors hair. The different hair textures and color, the production crafts are different.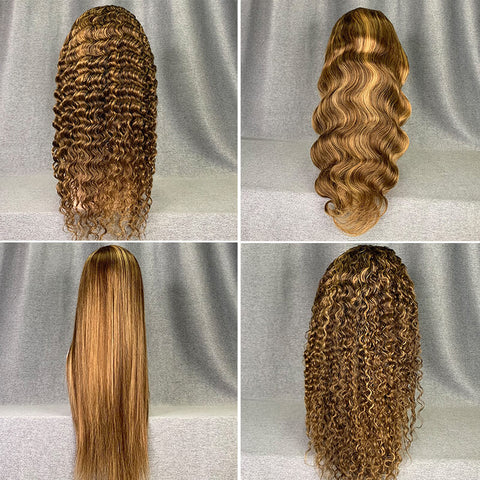 Different with straight texture, the curly, kinky and other wave bundles are produced by stream crafts, it usually spends hours in the oven to set the shape at a constant temperature, then take it out and unpack it. This way, the hair bundle that come out will not be easily deformed and the texture effect will last for a long time. So the curly textures hair have more complicated produce process, thus the curly hair bundle's price also little bit higher than straight texture hair bundle.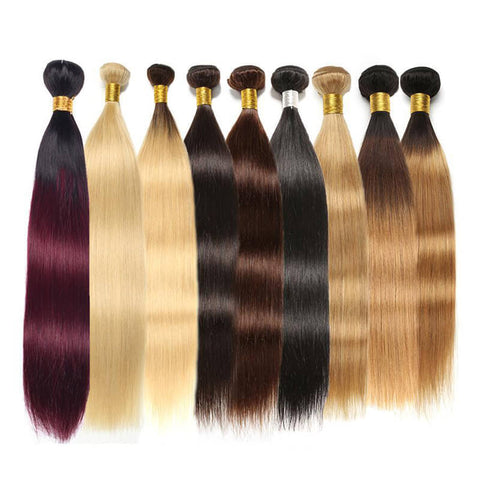 What's more, there are also have other colors hair bundle, like 613 blonde, 2# color,4# color, highlight color, etc. The color hair is usually made by bleaching and dyeing process, so the production is more complicated, so that's why the price of 613 blond and colorful hair bundles are more higher than natural black.
       Take all these factors into account, we can conclude that there are 3 important factors that influence the hair bundle's price, that's materials, length and texture and colors crafts. We hope that when you consider about the price when you select human hair bundle or wig, please don't forget these factors, because quality determine the price in final.