Tips: How to Install Lace Wig
        Have you ever bought lace wigs? Are you always install it by self or you have to go to salon ask stylist help you wear it? Whether you are wig beginners or you totally don't know how to wear wig, this blog would briefly tell you how to correct install lace wigs, hope these tips can give you a little help, and most importantly, maybe it can help you save amounts of money for your fuck off fund.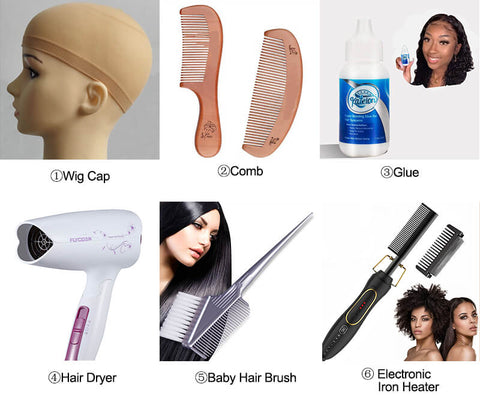 When you get your wig, you have to prepare those tools before starting installation, such as cap, baby hair brush, electronic iron heater, little scissor, glues,foaming mousse, etc., everything ready, we can start!
        First of all, after wash and care the wig, then you can do next step, but some people also do some process to the wig, they would bleach the knots, and pre-pluck the hairline, then start the installation process. You have to make sure your own original hair flat, there are three ways you can choose which are quick braids or back cornices, cornrows, and twists. Then you can put on the prepared wig cap, there are all kinds of elastic wig cap, select the wig cap match your skin, use makeup embellish the surface that would make the cap looks like your own scalp, so that the wig you wear will looks natural. After that, you need to make sure the area of your forehead is clean in order to stick the lace better.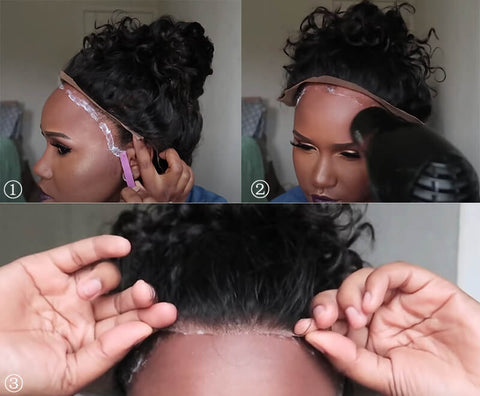 The most important step is sticking, now you can use the good hold and quick dried glue stick the lace. After it dries, you can totally don't worry the wig will fall off, then use hair dryer blow it. Then next step is cut the wig lace, I believe now the wig is wear on your head but not touch the glue. Using glue again and smooth it, then you'll blow dry until it's transparent ,and once it's transparent, pull the lace down and match up where the hairline of the wig is.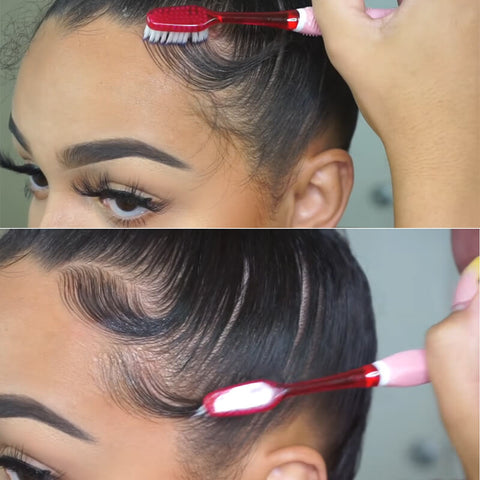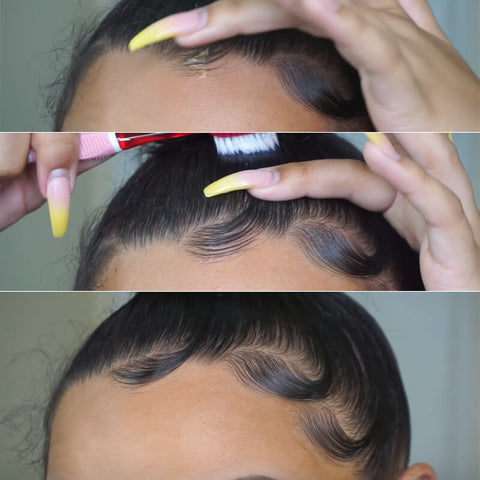 After wearing the wig, you can use the comb into the hair of the wig, then use the back of the comb to press the adhesive and components together, then use hair dryer make the glue drier and hold, then you can use brush to make the baby hair to make the whole wig looks more like your own hair. If you finish the baby hair, then the whole process almost finished, but you also can use curling iron to make styles of the hair.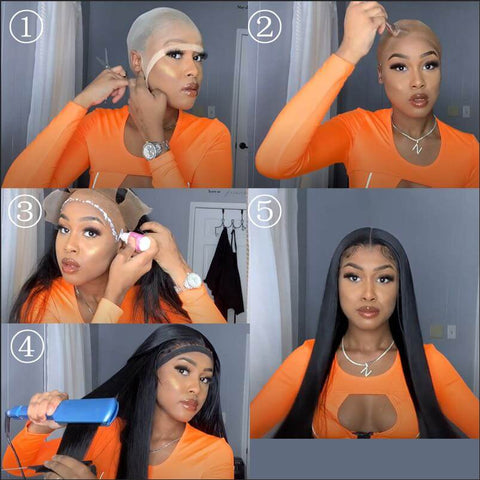 This is a brief instruction for preparation and installation process, have you get it? After you read it, you can also cooperate with related videos when installing, which will make the whole process easier for you.