Simple Hairstyles To Deck Your Hair
If you're looking for a little hair inspo that doesn't require tons of time or skill, read on for twelve holiday hairstyles you can totally recreate.
Not-Your-Average Top Knot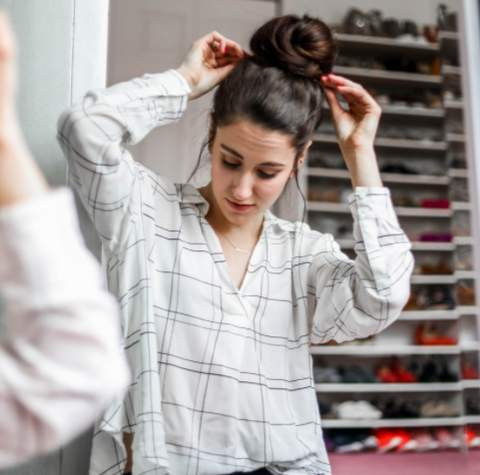 The top knot is the epitome of supersimple cool girl style. (You'll be ready in mere moments!) Try adding a beautiful scrunchie and your favorite hair clips for some unexpected pizzazz! Think business in the front and party in the back!
Evergreen Updo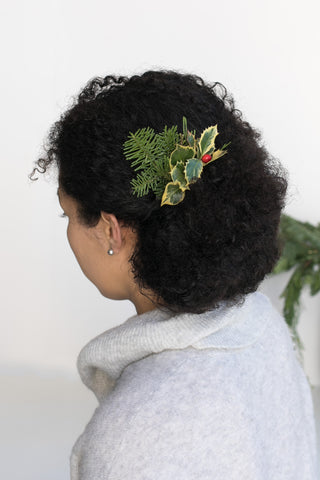 This loose braided updo is an excellent choice for day 2+ hair! We love starting with dry shampoo to absorb excess oil at the roots while giving your lengths incredible texture and grit. Finish with a few sprigs of pine or mistletoe for a look that's fresh, fragrant and festive! 
Elevated French Braid
Hard to beat the childhood nostalgia of a simple and elegant French braid. This one has a grown-up edge thanks to face-framing tendrils, a dramatic oversized bow and unbraided ends. Mist a little salt+ texturizing spray prior to braiding for some added texture, grip and light hold. 
Sprinkled in Snowflakes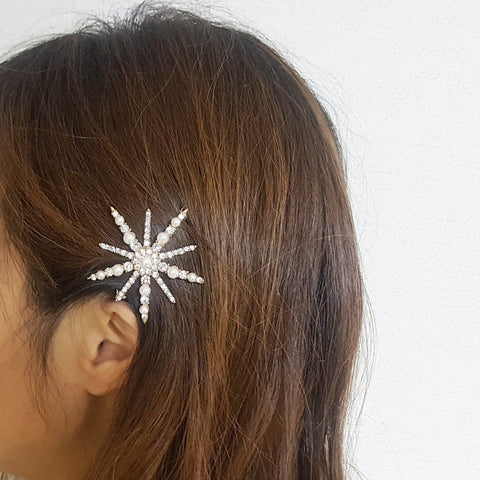 Can you say va-va volume? We love this sky-high half up, half down style that's embellished with sparkly snowflakes. Sweep the top half of your hair up into a high pony, wrap a strand of hair around the elastic and secure with bobby pins. (Prep hair with grand root booster for even more height!) Create your own design using holiday hair pins or appliqués for a simple statement hairstyle.
Pearl-Encrusted Pony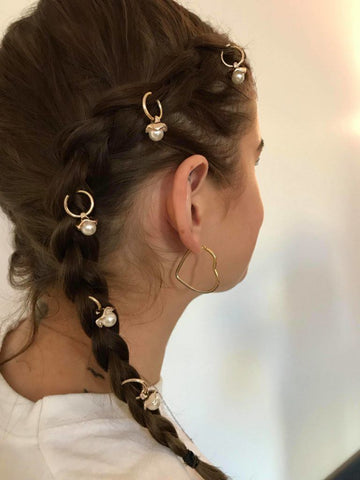 The addition of tiny pearls takes this ponytail to the next level. To recreate the look, you'll need gems that are self-adhesive or they may be applied with a strong hold hair gel or eyelash glue. Simply slick hair into a low pony, wrap a strand around the elastic, secure with a bobby pin and then decorate 'til your heart's content. Apply a small amount of satin nectar nourishing gloss to your ends to add megawatt shine.
Boho Half Wreath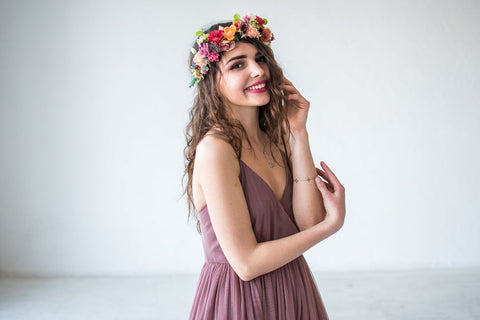 If you're after boho vibes, try topping your hair with a half moon flower crown. You can use real flowers or head over to your fave craft store for silk ones! We like using the 32mm curling wand to create these lovely loose waves.
Merry Milkmaid Braids
This look is fun, youthful and carefree! Part hair horizontally down the middle of your head and create a low braid (with a bow) on each side. Drape each braid up and around your face, securing with bobby pins. Lock the look into place with a few spritzes of haute to trot max hold hairspray.
Pull-Through Braid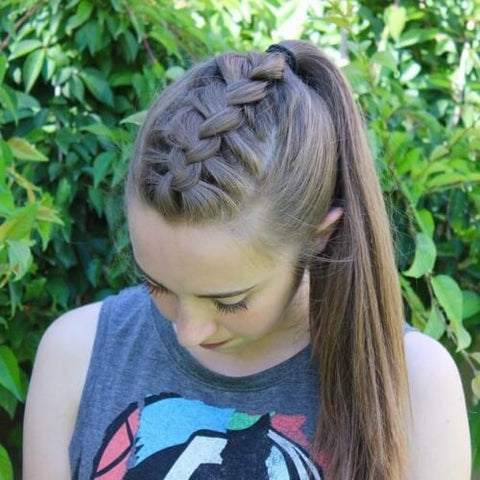 If braiding hair isn't your strong suit, you'll love this whimsical 'do! It's actually a series of tiny ponytails interwoven to create the illusion of a big, voluminous "braid". Prep your hair with select thick it cream for extra body! We're smitten with the addition of glitter on alternating layers for a truly eye-catching style.
       9. Statement Bow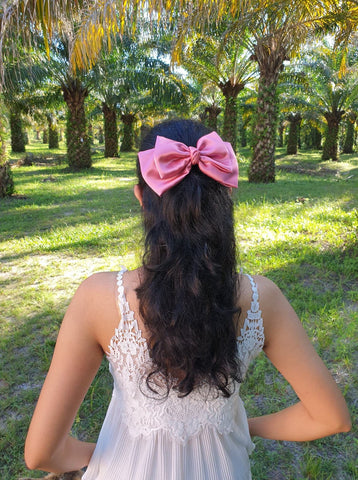 For hair that's pretty as a present, try adding a luxe satin or velvet bow. Try to find a color that contrasts with your hair for a pretty pop of color and texture. We like misting hair with shine spray before sweeping up the sides and topping with the pièce de résistance.
Tell me, which look do you like best?
Learn More About Hair Wig Style: Wig Collection